1st Class BSC (Hons)
I hold a First Class BSC (Hons) in applied computing.
Some of the modules included in my studies are Networking, Web based databases, Computerised Systems Design and analysis, Implementing SQL and MySql, computing methodologies including Agile, RAD and prototyping.
HNC Computer science
I studied part time to obtain my HNC for which I received a merit, some of the modules I completed are Java programming skills, Object orientated programming system design and planning computerised systems.
SMSTS
I hold a current SMSTS qualification some of the modules I covered are HSE in the environment, PUWER, RIDDOR, working at height, hot works, asbestos awareness, site inductions, method statements, risk assessments, sites setup, welfare and many more.
Fist Aid certificate
I hold a First Aid certificate and am full conversant in accident and recovery techniques.
Current NVQ2
I hold a Current NVQ in Carpentry an joinery, I have been a carpentry and joiner since I left school and have carried out all types of work including shoplifting, timber framing, oak framing, new builds, loft conversions, extensions bespoke builds.
NVQ 6 with Black card
I hold a Black CSCS card and have carried out the following modules,Developing and Maintaining Good Occupational Working Relationships,Providing and Monitoring Construction-related Customer Service in the Workplace,Establishing, Implementing and Maintaining Systems for Managing Health, Safety and Welfare in the Workplace and many more modules.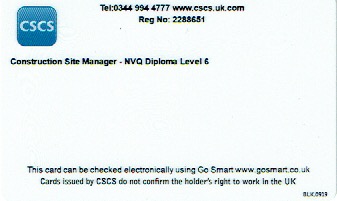 Black CSCS card reverse
CSCS mangers card which shows the NVQ 6 I obtained and my registration number this means I am competent to manage any residential or commercial site.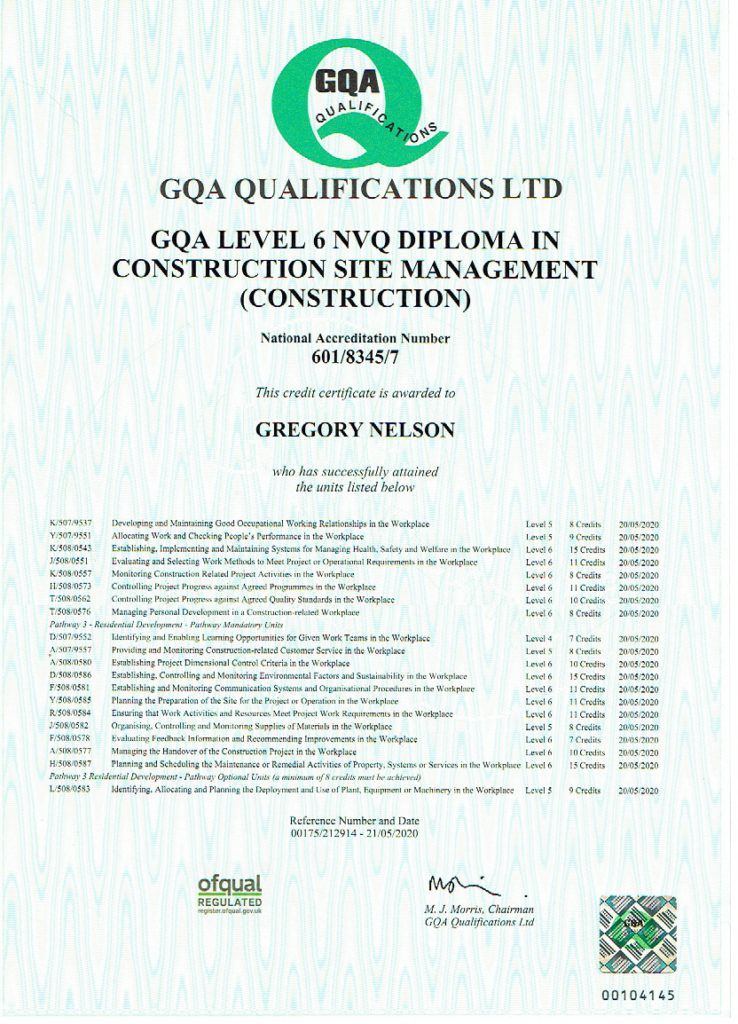 NVQ 6 certificate
NVQ 6 certificate I obtained and my registration number this also shows the modules I completed while carrying out my training these include.
Allocating work and checking performance.
Monitoring construction related activities
Managing handovers
Identifying planning and deployment of plant activities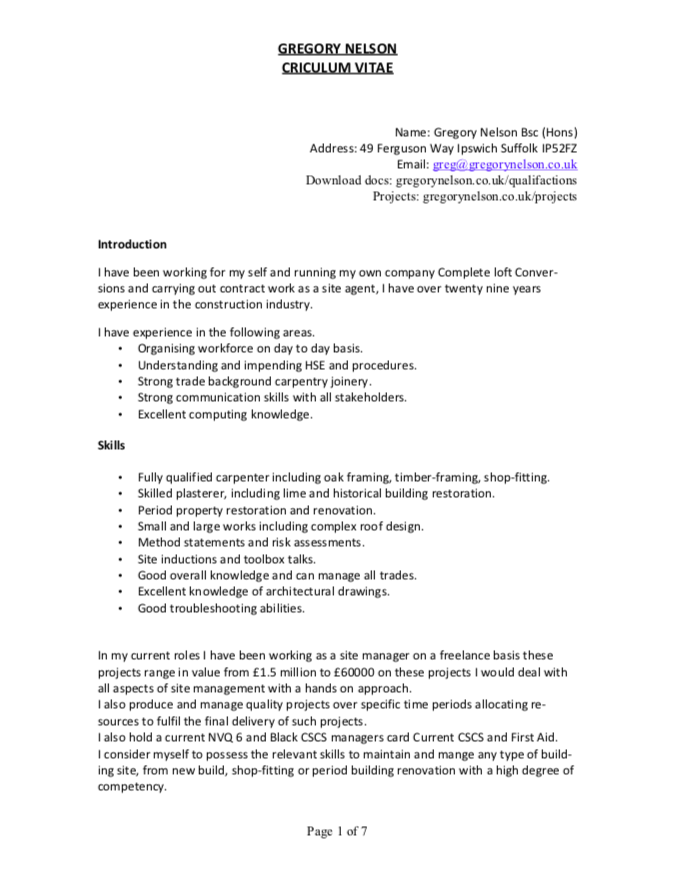 MY CV 2020
Here you can download my CV if you wish it contains all of my qualifications and work history including what I like to do outside of work.